LOCATIONS:

LONG BEACH OFFICE
2701 Atlantic Ave.
Long Beach, CA 90806
PH: (562) 933-3009
FX: (562) 933-8557

TORRANCE OFFICE
3640 Lomita Blvd.
Suite 102
Torrance, CA 90505
PH: (562) 933-6730
FX: (562) 933-6743

FOUNTAIN VALLEY OFFICE
9940 Talbert Ave.
Suite 200
Fountain Valley, CA 92708
PH: (714) 378-7230
FX: (714) 378-7231


If you have any questions, concerns, or would like to schedule an appointment, please feel free to call us or submit an
appointment request here.
Child-Friendly, Family-Oriented & Compassionate
Children's Gastroenterology, MCSG works in partnership with Miller Children's Hospital – Long Beach to provide children and their families with quality healthcare. Our compassionate and committed approach acknowledges that gastrointestinal (GI) conditions can affect basic health and the day to day life of your child. Our physicians' expertise and state of the art facilities are here to help when you need it most.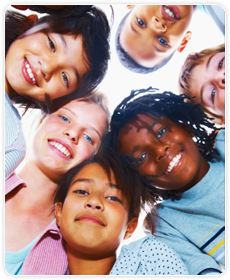 A child with GI discomfort or pain is a child in need.
We all wish the best for our children as we watch them learn new things and grow physically. Sometimes the body presents health challenges that require immediate attention. Gastrointestinal discomfort or pain is the body's way of alerting itself that something is not working properly. GI discomfort may often indicate serious health risks that should be attended to immediately. When your child experiences gastrointestinal discomfort or pain, our physicians can help identify the problem and begin a treatment plan that allows your child to feel better.
The gastrointestinal system or GI tract
The esophagus or 'food pipe', stomach, intestines, and organs such as the liver, pancreas and gall bladder – play an important part in nutrition and how food is used in the body. Our practice helps infants, children, adolescents and young adults – and their families – who face health challenges involving the GI tract.
Help is just a call away
If your child or a child of someone you know is experiencing symptoms that relate to poor functioning of the GI tract, please contact us immediately. Timely consultation with our expert staff is often enough to minimize or avoid more serious complications later.