LOCATIONS:

LONG BEACH OFFICE
2701 Atlantic Ave.
Long Beach, CA 90806
PH: (562) 933-3009
FX: (562) 933-8557

TORRANCE OFFICE
3640 Lomita Blvd.
Suite 102
Torrance, CA 90505
PH: (562) 933-6730
FX: (562) 933-6743

FOUNTAIN VALLEY OFFICE
9940 Talbert Ave.
Suite 200
Fountain Valley, CA 92708
PH: (714) 378-7230
FX: (714) 378-7231


If you have any questions, concerns, or would like to schedule an appointment, please feel free to call us or submit an
appointment request here.
Our Practice
The History of Children's Gastroenterology, MCSG
From the start, we have been dedicated to providing quality diagnosis and treatment to children experiencing both simple and complex gastrointestinal (GI) problems. Our doctors have over a combined 100 years of experience as Pediatric Gastroenterology specialists. Visit our Bio page for more complete biographical information about our physicians and staff.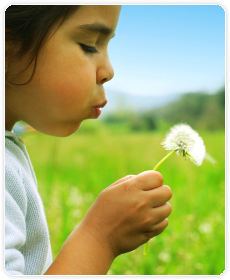 Our Specialties Within Gastroenterology
Dr. Sarah Sela's interests include liver disease, nutrition, inflammatory bowel disease and GI manifestations in Autism. As well as being a key physician with Children's Gastroenterology, MCSG, Dr. Sela helps UC Irvine Medical School students and residents learn the complexities of treating GI disorders.
Dr. Stephanie Abrams has a special interest in liver disease, fatty liver disease, childhood obesity, inflammatory bowel disease, chronic abdominal pain and the nutritional management and role of probiotics in the treatment of gastrointestinal conditions. Dr. Abrams brings numerous years of experience as a liver transplant and national obesity specialist and is the director of the Obesity Center, Healthy Kids Clinic.
Dr. Sonia Michail has a unique interest in understanding the role of the intestinal bacteria in children's health and disease. She is an expert in many aspects of gastrointestinal disease including inflammatory bowel disease and fecal transplant therapies. She is a recognized leader in the field and was named Best Doctor 2015 by LA Magazine.
Dr. Leon Chenís interests include gastro-esophageal reflux, inflammatory bowel disease, and liver disease including viral hepatitis. Dr. Chen is actively involved in the education of physicians in training and families in the community. A volunteer and speaker at numerous community events, he also is the founder of a respite program for children with chronic diseases.
Dr. Roy Nattiv has a unique interest in treating inflammatory bowel diseases including Crohnís and ulcerative colitis, irritable bowel syndrome, and chronic abdominal pain. Dr. Nattiv's training in both clinical and basic scientific research has afforded him a unique perspective and knowledge of the most recent groundbreaking therapies. Dr. Nattiv is the co-director of the Miller Children's Hospital Inflammatory Bowel Disease program.
Diagnostic Procedures